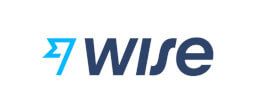 Pay directly from your WISE account to our WISE account
This payment method is only available for WISE to WISE transfers. You must use your WISE account to use this payment method and send it to our WISE email (the email will be displayed on the payment page).
The WISE transfer fee is your responsibility, and we also add +5 % fee on our side.
You should only send EUROS or USD, no other currencies.
Minimum 150 EUR or USD and maximum 2,000 EUR or USD.